Jinchuan Group International Resources Ltd. is a Hong Kong listed company ( Stock Code: 02362) established by Jinchuan Group Co., Ltd. ("Jinchuan Group") as a flagship for the development of international mining and mineral resources operations. Consistent with the strategy of creating a multinational non-ferrous metal mining industry group able to access capital markets and leverage the strengths of the Jinchuan Group, we are well positioned to take advantage of Hong Kong as an international financial and trade center to vigorously build upon our track record in multinational mining and processing operations.
Company Background
Jinchuan Group International Resources Co. Ltd ("Jinchuan International") was acquired in 2010 by Jinchuan Group.
view more
Corporate Structure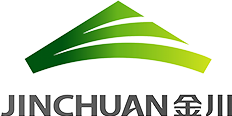 Jinchuan Group International Resources Co. Ltd
view more
Vision & Strategy
Jinchuan International's future is based upon a clearly defined corporate strategy
which will enable the company to become recognized as a leading company
in the international mining industry.
view more
Major Shareholder Jinchuan Group, the ultimate holding company of Jinchuan International, is a state-owned Chinese enterprise, founded in 1958, with its majority equity interest held by the People's Government of Gansu Province.
view more